EMOTIONS AND
TRANSPARENCY
IN GAMING


The first steps of creating respect and positivity online is starting with yourself. Video games cause great moments of connection with friends, and a variety of emotions through the story lines, characters, and mechanics.

These videos though do not focus on the video games but the person behind the screen. The player. Who seems to be forgotten when playing online games and trolling ensues upon them.




Through these videos I try to demonstrate the raw emotions that players can go through while playing online, and the environment that someone is living in. In hopes of bringing transparency to the player, and focus on the fact that there is a human being behind it all that is being effected.

It also brings perspective of how I act when playing. A reflection to understand more about how games impact me.

I hope it inspires others in some way.


LOTS....AND LOTS...OF EMOTIONS

First impressions. I make a lot of faces when playing.
Top emotions:
Happiness, annoyance or frustration, focused.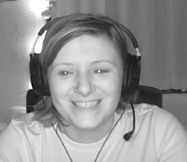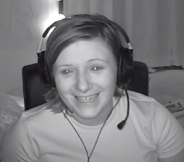 Feburary 12, 2019



This night I had some ups and downs. It wasn't a great night of playing, but it could of gone worse. Usually, I'm a lot more annoyed or a lot happier while playing. This was while playing with friends on Overewatch, and trust me it usually is a lot more anger.


Emotions
Sarcastic.


When im sarcastic it's because someone on the team said something and I can't help but judge them. I try not to say anything in response, but will make a face towards it. Usually they are making remarks towards what we should do in the game and I disagree with what they want to do.

Focused.


I get very focused when playing certain games. Especially when playing shooter games which need a lot of aiming and coordination between people. During this moment, I am focused on aiming since the person I play as on my team is a sniper.

Happy.


This night was not filled with a lot of happy moments. A lot more frustrations and anger. The moments I am happy are when my friends make jokes over mic, or we are talking about the enemy teams play style.
Annoyed.


Anytime I am annoyed it is at my team mates or at myself. My team mates because they are either being racist, or sexist over chat. Or my team is my friends but they did something wrong so we lost the match. When it comes to being annoyed with myself, it's because I think I can play better so I am getting annoyed at dying so much in the game. For this case, I was annoyed because we lost a game and I was not doing well in it either.
Anger.

Most of the time I do not get this upset, it takes a lot for me to. Other times I have gotten upset like this is from dying in a game either online, or just the game being difficult and I die at a big boss fight after fighting the boss at least a dozen times already. Usually when this happens I am swearing and turn off my mic.
Feburary 17, 2019

This night was better than the earlier one. Even though my team did not play as well as we usually did, it was a happy time most of the time playing with everyone. Sometimes we don't have to win to make the night a good one of gaming. It can be about hanging out with my friends and all of us playing together and being silly.


Happy.

This night I was happy because my team and I finally won a few rounds of the game we were playing. It is a new game, so it was learning how it worked, and how to win while working together. Usually when I am laughing it is the banter going on between my friends and I. We make silly references, jokes and such which makes the games we are playing even more fun.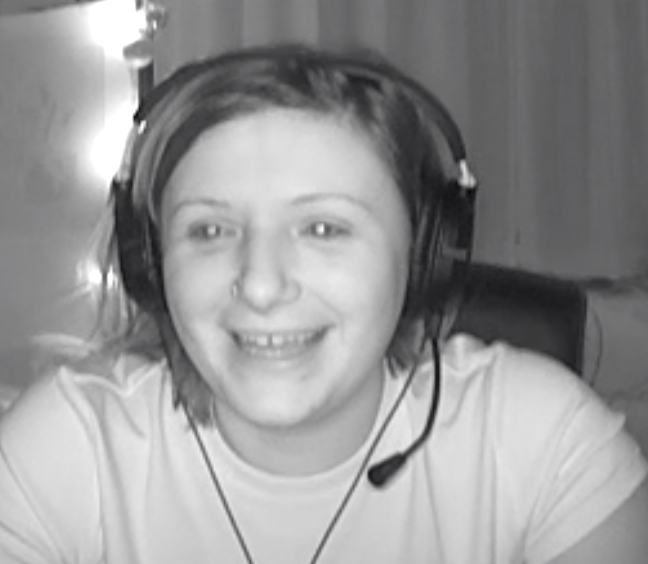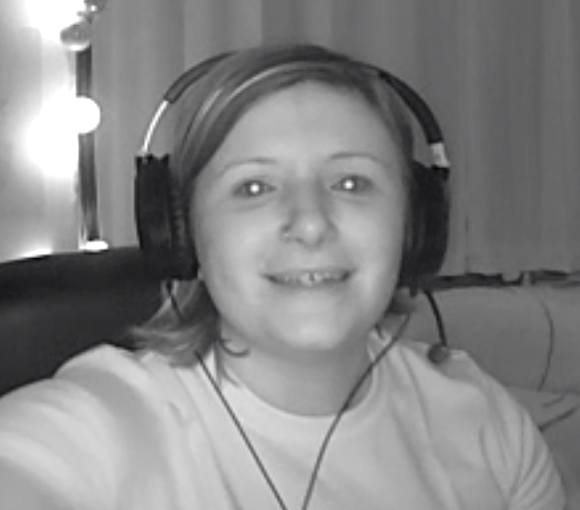 Anger.


Tonight I was angry because I kept dying in how I see it dumb ways. The game is about finding weapons to use, and I could not find any at the time so I ended up dying. Other times I was this angry is because I was doing well against a team, but then died because someone snuck up behind us. This night I did not get as mad as I usually do with these types of games. It means it was a good night.
Bored.


Sometimes I get bored with the games we are playing. This new game we started playing I have been hesitant if I like it or not. This results with me getting bored, and almost quitting for the night.
Frustrated.



Most of these games I get very, very frustrated. It can be with my teams decisions, if I am doing badly, or just how I am feeling with the games mechanics. I let it show all over my face.

Focused.
Playing first person shooter games always gets me very focused. I have to play with a team too so there is a lot of coordination when it comes to these games. During these moments of focus I am looking for enemy teams in the distance and telling my teammates whats going on. I am also in the middle of shooting where I have to focus on my aiming.



Skeptical.
Whenever I make these faces its a sign that I think my team did something stupid, and I disagree with their decision. Usually there is one shot caller on our team, and when there are six of us, that can lead to some disagreements on how we should go about winning.


Sarcastic.
In reponse to my skeptical attitude I usually respond with what I think is a better way to go about winning. This night we were all disagreeing on what we should do so I finally spoke up on how disorganized we were tonight and that was why we were not winning any of our games.


Annoyed.


I was annoyed this night because of how my team was handling situations. I know that we play better, but that night was not the night for us.

Tired.


When playing online, my friends and I start later in the night because of school, work etc. It puts me at a disadvantage too because I am an hour ahead of some of them time zone wise. Usually we are up late too playing, which means I don't go to bed till 2AM sometimes. Especially if we are doing really well.
Feburary 20, 2019

A lot of exhaustion while playing tonight. I had been working a lot on homework, and this was my way to try and relax and enjoy some downtime. Sadly, my friends had to get on late because of work and I ended up being later than I intended to. Overall, though it was a good night otherwise.
Happy.


This night we were playing a shooter game, but it requires only three of us to play on a team. My one friend makes a lot of jokes when playing this game, and it always makes me laugh.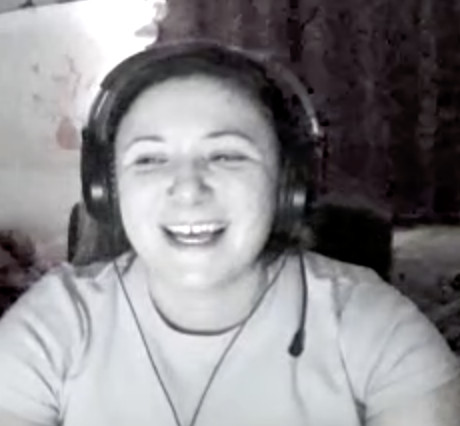 Focused.


This game I get more focused than others. It requires me to work harder since we have a smaller team, and constantly be on the look out for other teams and telling my team our surroundings. It can be long moments of watching our surroundings and not as much to do with combat.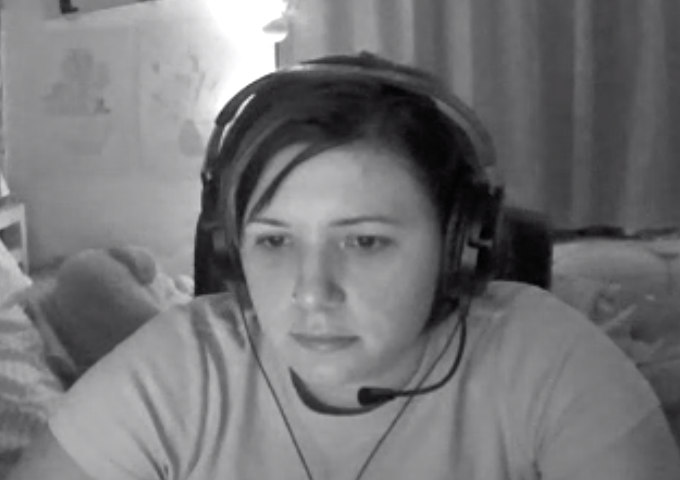 Anger.


Yet, I still get angry at the game at times. Even though I do not get angry as much, there are moments where we are doing really well, and I die by a sniper, or a grenade that is thrown. Other times I'm angry in this game becuase I have great gear that I found, and it's gone now since I died.


Annoyed.


I don't get as annoyed with this game, but like anger I get annoyed when I have good loot and I die. Other times I'm annoyed is because I died early in the game, and now have to wait for the rest of my team to die start playing again. It requires me to wait, so I get annoyed easily if I'm out.
Confused.


Sometimes I get confused while playing this game, because we move too quickly and I fall behind. Other times I'm confused where enemy teams are firing from so I end up running around trying to find them.
Tired.


Again, I'm tired because of school, and how late we play. My friends that I play with for this game have work till 9P.M. which is 10P.M. my time. We play late too, because the games can be shorter if we all die quickly.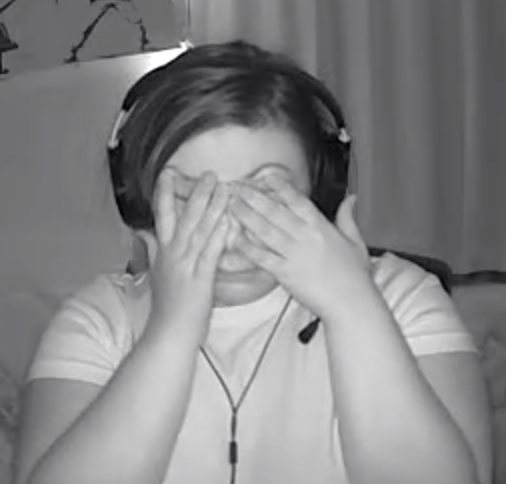 Thinking.


In the beginning of the game we have to decide where we are landing on the map. So we discuss it quickly and how we will go about possibly winning the game together. Other times I am thinking is when I become the shot caller and have to move myself or my team to a new spot without us dying. It can be stressful and sweat inducing.
Skeptical.
During this game it requires a lot of teamwork and moving as one unit. Sometimes I disagree with our plan but, sometimes its the only plan that we have at the time to possibly win the game.


Sarcastic.


When I'm being sarcastic during this type of game it is bantering with my teammates. We can become sarcastic with our jokes but it is all out of good intentions, even if my face says otherwise.
Feburary 21, 2019

Still a lot of exhaustion, but I'm much more focused this time. The game we were playing required a lot of focus to win the game, from pointing out people, moving as a team, aiming it takes a lot. Too bad we switched to a game that I ended up not liking, but can't judge it until you try it.
Happy.


Not a lot of happy moments tonight, but I still love playing with my friends. They are a big reason why I still play online games, even during harassment, and trolling.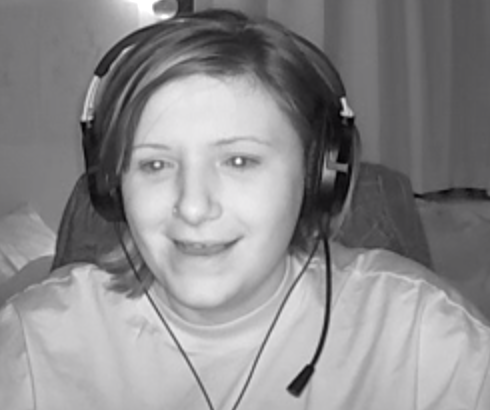 Focused.


We were playing matches that effected our scores as players. Which means the more you win the higher your score goes and the better player you are. The person I play on my team requires a lot of coordination and spatial awareness while still playing around my team. The more hunched over I am the more focused I am.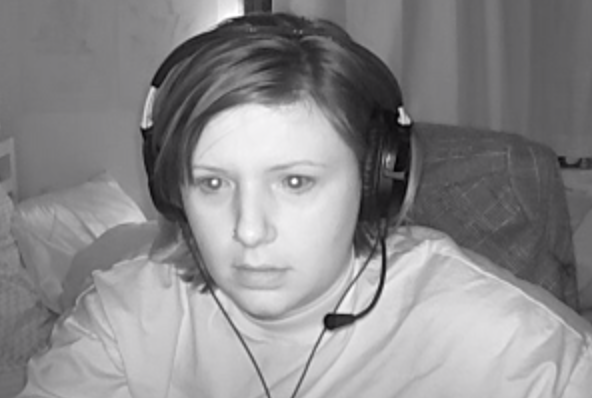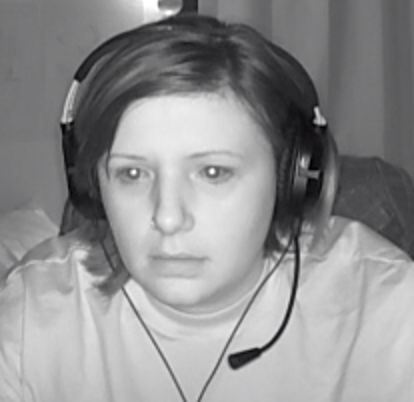 Frustrated.


Losing. Losing. Losing. We did not play well this night. We kept losing really easy matches, and it was matches that mattered to our scores. Where we all are with our scores its hard to move up to the next set of scores.
Skeptical.


Before we switched games we were playing our usual team based shooter game. I was very confused why we were making some decisions, it was decisions that were not working and we kept dying.
Tired.


Very. Very. Tired. Playing late, and late night working does not mix well. This causes me to be distracted and not focused when playing games and probably not playing my best either.

Annoyed.


This night was not a good for my patience level. I have a really tough time playing with some people and their decisions or remarks. This was also mixed with tiredness to make for a very cranky person. I was annoyed this night because of how some people were playing, they were not good and making really bad decisions that led to us losing on easy matches.

Angry.


In these games if one of your teammates is not playing well it can be the downfall of your entire match. At this point a lot of people left after this match because of how poorly we did. It happens, but you have to walk way afterward.

Bored.
Sometimes I just do not like games. We decided to try a new game, because we got into the Beta testing. It was not my cup of tea. Definitely not a bad game for people who are interested in alien, shooting and going from point A to point B. Not for me. I stuck it out to play with my friends, but it was a game I never ended up buying.



Thinking.


The boring game required some team coordination and it had a lot of customization before matches. These are my favorite part of games, so I took a long time thinking of how my person should look from colors, armor, weapon etc.